14kt Rose Gold Halo-Style Engagement Ring with Diamond Accents
$2,500.00
14kt rose gold semi-mount ring with 0.60twt diamond accents, SI2/HI, on round halo and split milgrain edge side shanks. Set with center CZ. Center stone sold separately.
In Stock | STYLE: 001-140-01255
Ships Today (if ordered by 4:00 pm PST)
Product Details
14K Rose Gold
1
001-140-01255
Designer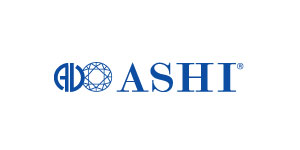 ASHI
Ashi Diamonds offers a dazzling range of exquisitely crafted fine jewelry featuring their signature engagement rings and bridal sets as well as contemporary diamond and colored stone jewelry designs. Ashi's exciting collection includes a wide array of beautiful rings, earrings, necklaces, pendants and bracelets that are proven best sellers - and every Ashi jewelry piece exhibits our unparalleled attention to craftsmanship combined with superior design.