18kt White Gold Vintage-Style Engagement Ring with Diamond Accents
$3,050.00
18kt white gold Vintage style semi-mount ring with 0.55twt diamonds, bead set with milgrain detailing, set around 5x7mm emerald cut center CZ. Engraved, milgrain and diamond detailing on crown and shank as well. Center stone must be purchased separately.
In Stock | STYLE: 001-140-01183
Ships Today (if ordered by 4:00 pm PST)
Product Details
18K White Gold
1
001-140-01183
Designer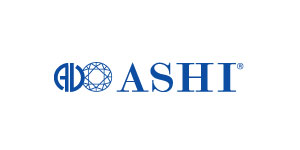 ASHI
Ashi Diamonds offers a dazzling range of exquisitely crafted fine jewelry featuring their signature engagement rings and bridal sets as well as contemporary diamond and colored stone jewelry designs. Ashi's exciting collection includes a wide array of beautiful rings, earrings, necklaces, pendants and bracelets that are proven best sellers - and every Ashi jewelry piece exhibits our unparalleled attention to craftsmanship combined with superior design.